We have designed user friendly online catalogue of spare car parts using TecDoc as industry standard data source.
The database volume is more than 10 000 000 items as it contains info for spare parts for majority of global automotive brands.
The catalogue provides users with easy-to-use navigation

The main page of catalog, with convenient search by car type and brands.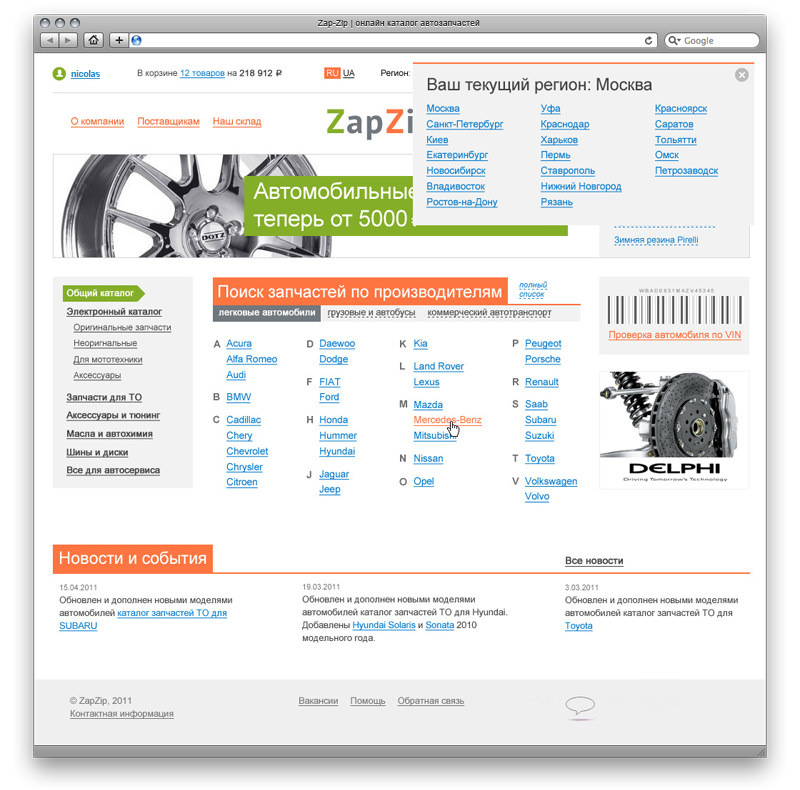 Multilevel catalog allows users to find any detail easily.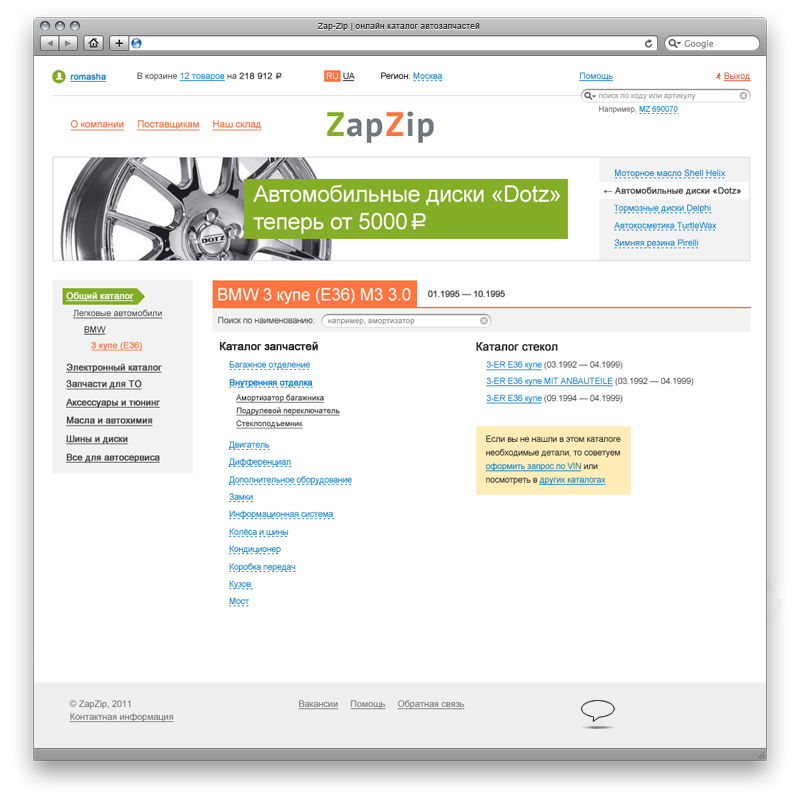 We provided all the necessary functions for users including editable cart.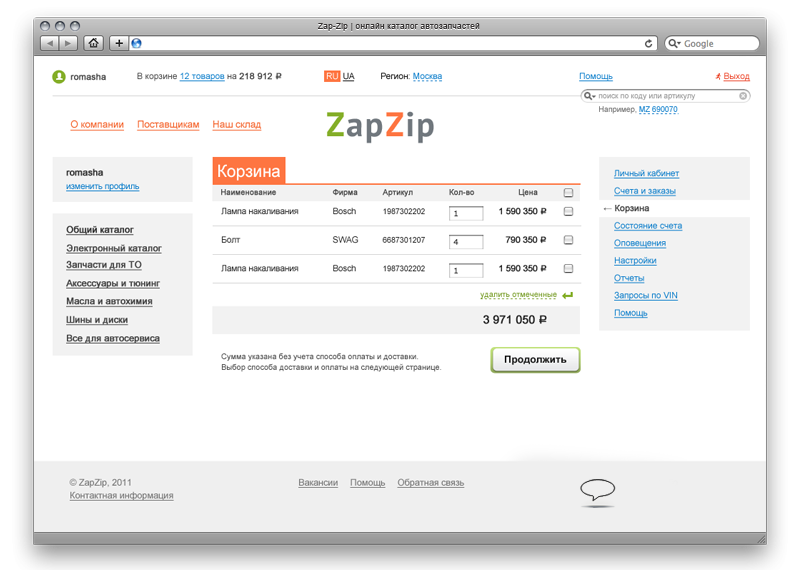 If you went wrong way, you could return and try again.