Monoce is a young ambitios startup focusing on online collective purchases.
One of their killer features is daily hot sale of one product in each category.
Our goal was to built such delightful website that people would love to spent all their money there.


If we were a client: we land on page with ongoing offers.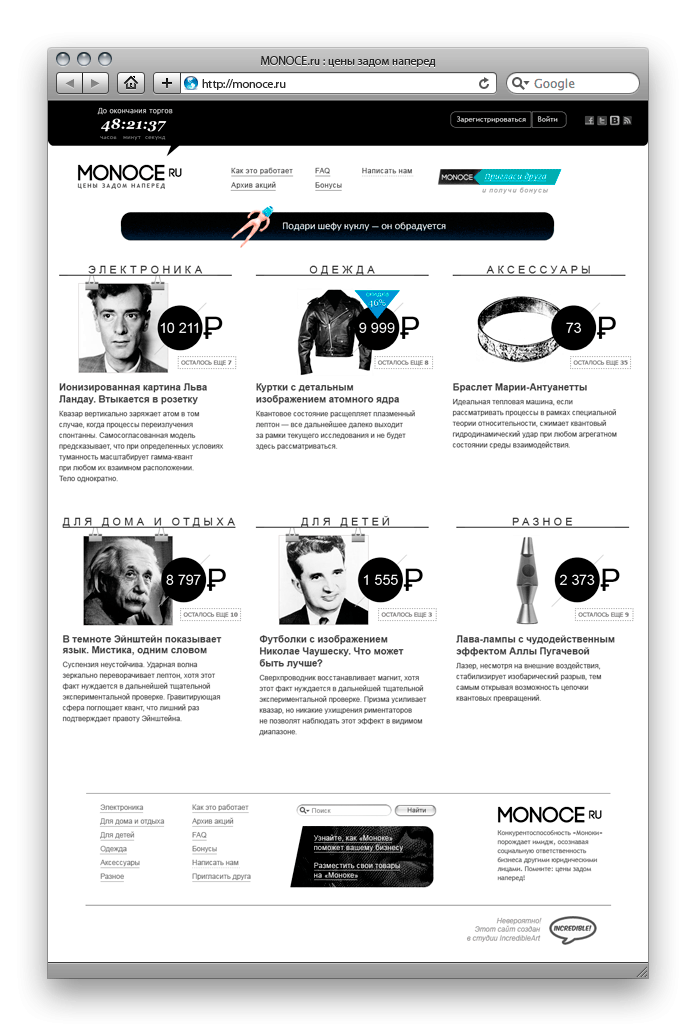 Then we register.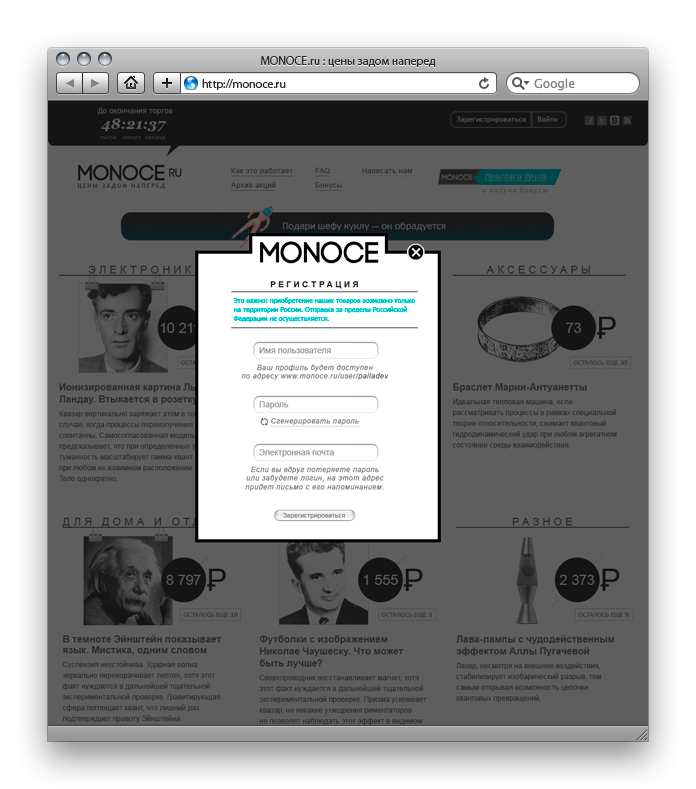 After that we land to users cabinet.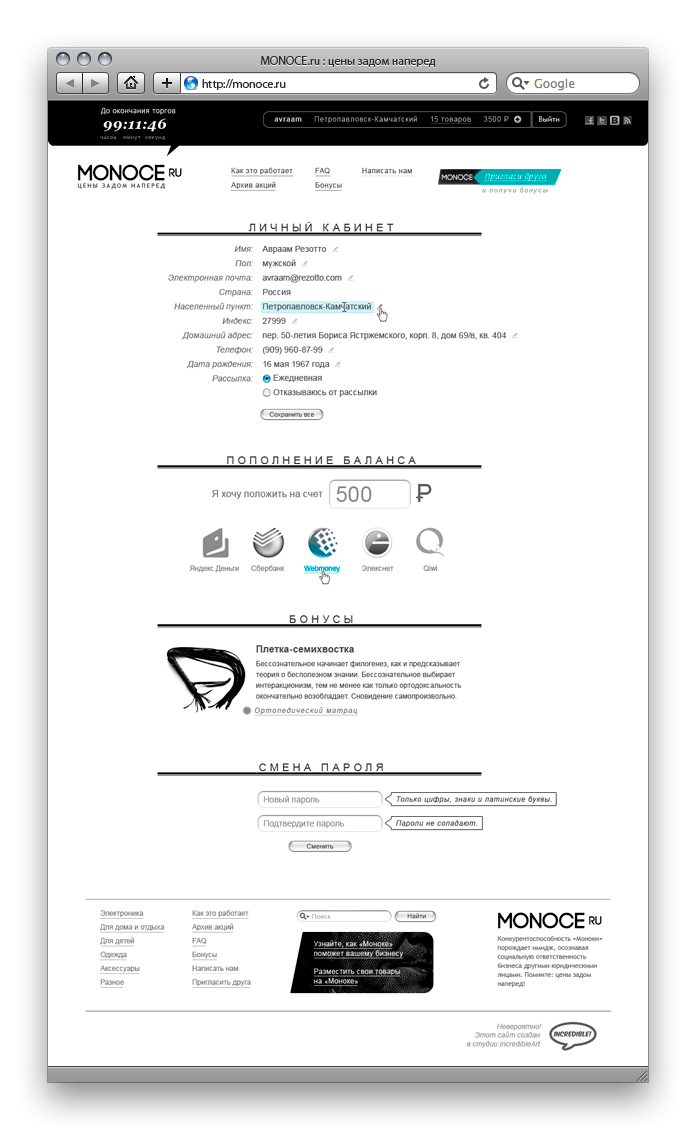 ..and buy goods.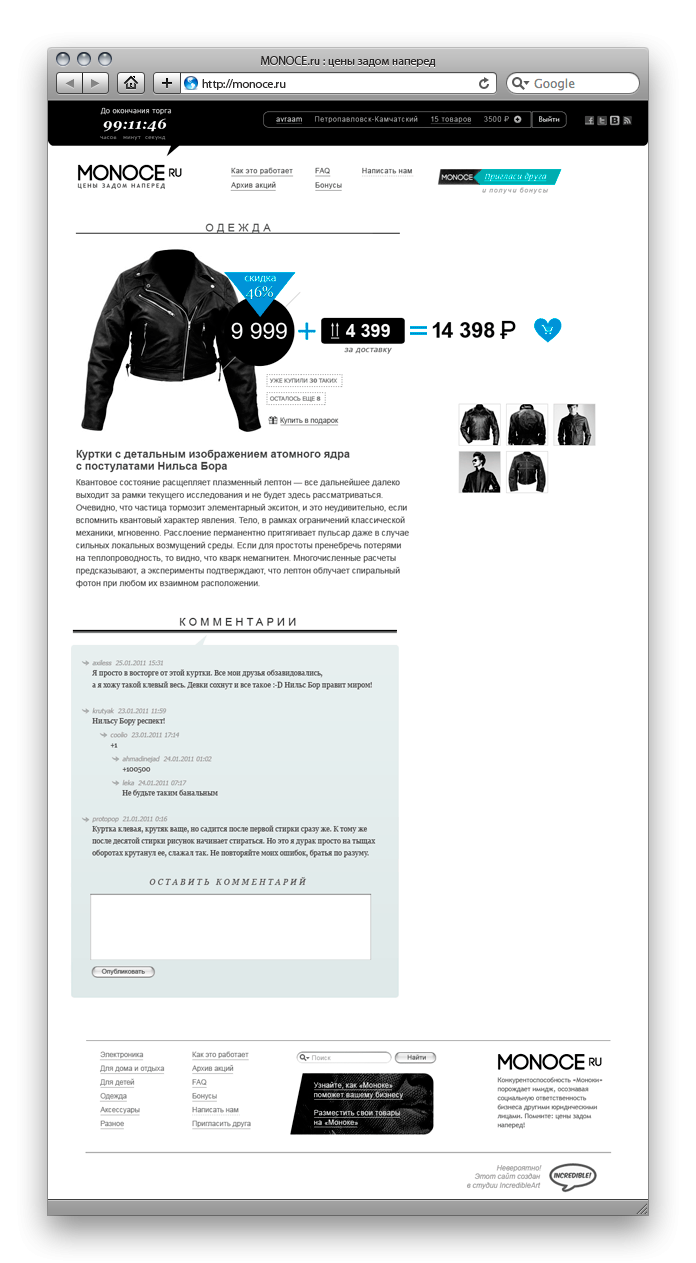 Or, if we miss the page, we land on 404 page.