We performed a promo project to increase website hits.
We started with working out the conception and ended with development.
Customer didn't ask us to support the website.
After some time the website was deactivated.


Пользователи могут не только ознакомиться с правилами, получить партнерские ссылки...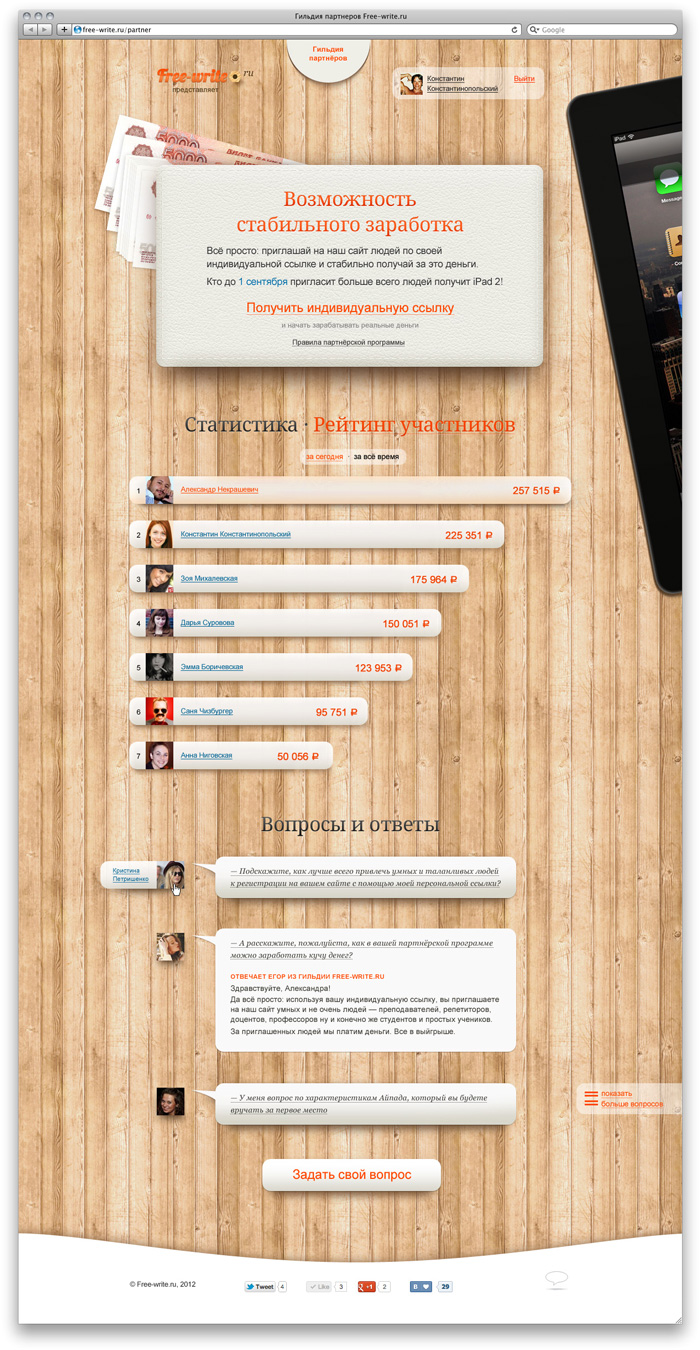 ... но и посмотреть рейтинги, свой прогресс и пообщаться с другими партнерами.