"City connections" focus on cost optimization for mobile
connections and on network-based sales of tariffs.
We designed and dveloped membership area
for sales agents with all needed information.


Продуманное пространство личного кабинета позволяет
сортировать информацию в необходимом порядке, проводить платежи и
снимать пришедшие средства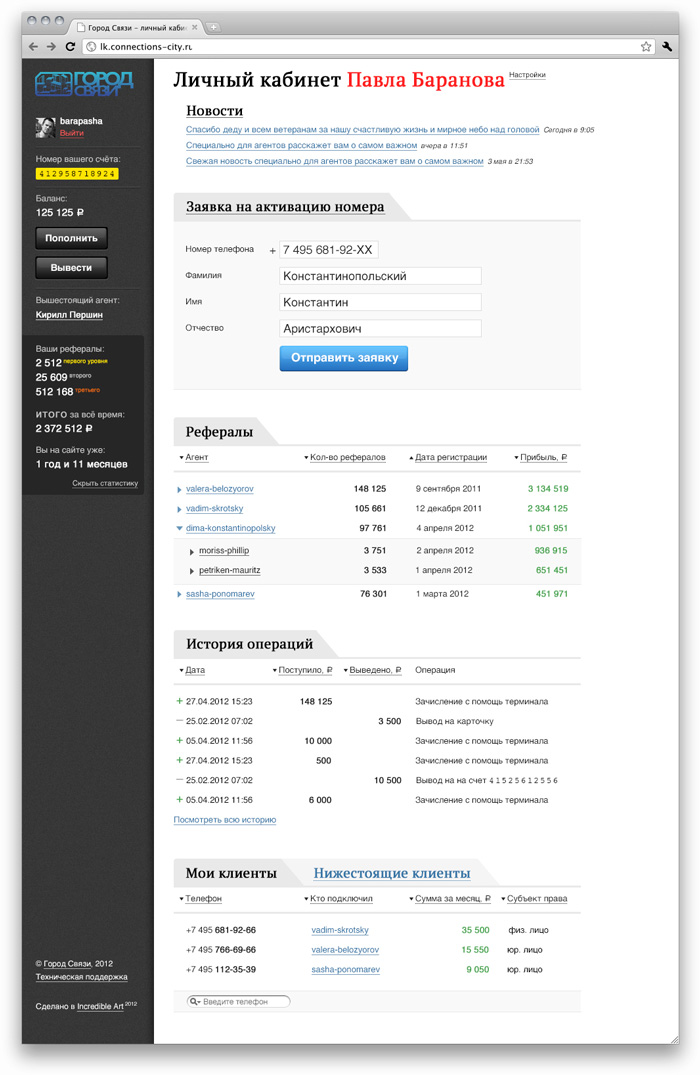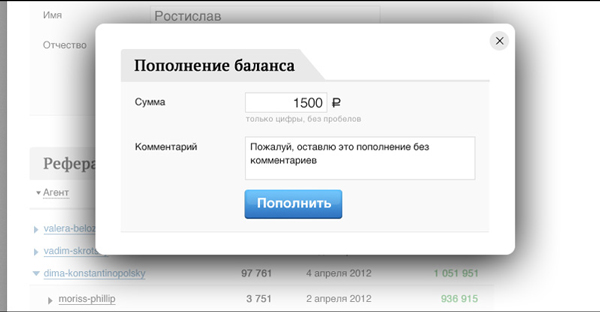 При этом личный кабинет был максимально безболезненно интегрирован в имеющийся сайт.