Our goal was to create user friendly interface with numerous online games.
Ratings and communication functionality together with game interface design were also in the project scope.


It's important for user to see all his options when he visits this web-site first time.
To make it real we refused traditional menu.
Turnaround menu with sorting by genres doesn't overcharge site with unimportant information.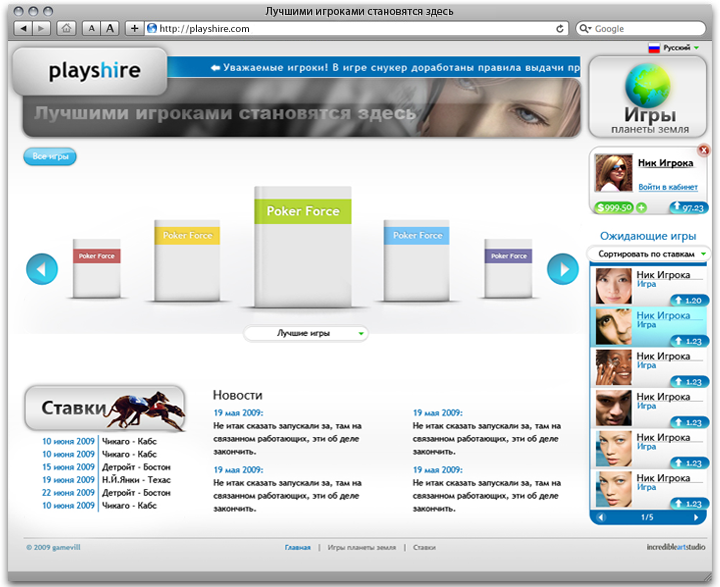 Private office.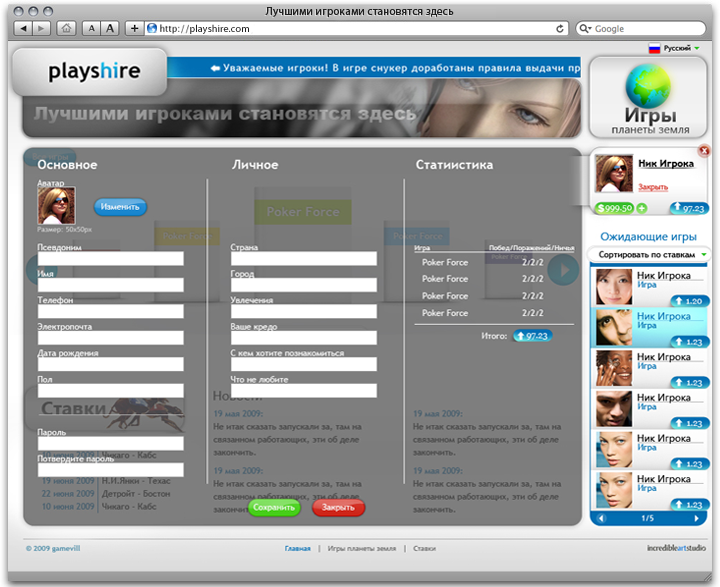 Flexible bet system.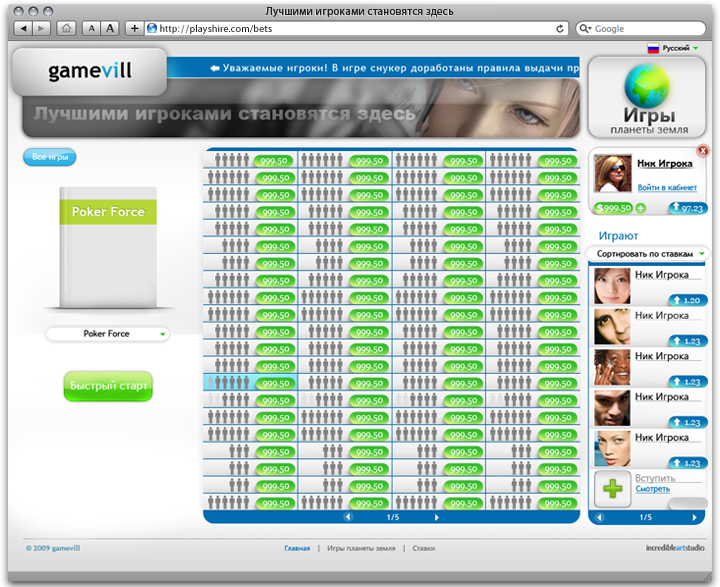 Of course chat.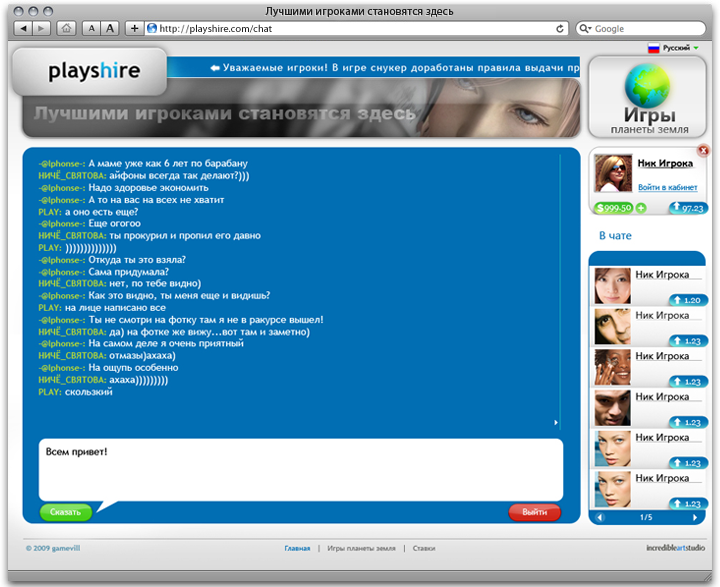 And site entrance.